Damien Mann is August's Martial Arts Kid of the Month
"Damien is a great kid. He listens well, he always has a good attitude, and I can pair him with anyone in class and I know that it will be okay. My favorite thing about Damien is his very curious and exploratory mind. He is the type of student that is always asking questions about different possibilities and scenarios. I love that quality in our young Jiu Jitsu students."
These are the words of Sean Coleman, the Head Coach of Straight Blast Gym Buford's Brazilian Jiu Jitsu program for kids.
Damien is the son of Ashey and Nate Mann, who are also athletes at SBG's Buford gym. Ashley trains in our Fitness Kickboxing and Group Fitness Performance programs, while Nick is a part of our Brazilian Jiu Jitsu and Muay Thai classes. Both started training at SBG Buford earlier this year and have become regular attendees on a daily basis. Nick said this about his tenure at Straight Blast Gym Buford:
"On a personal note, I can't say enough good things about you guys and SBG. The culture of the gym is incredible, and I haven't had a single coach yet that I'm not honored to learn from. No bull****, it's one of the best decisions I've ever made."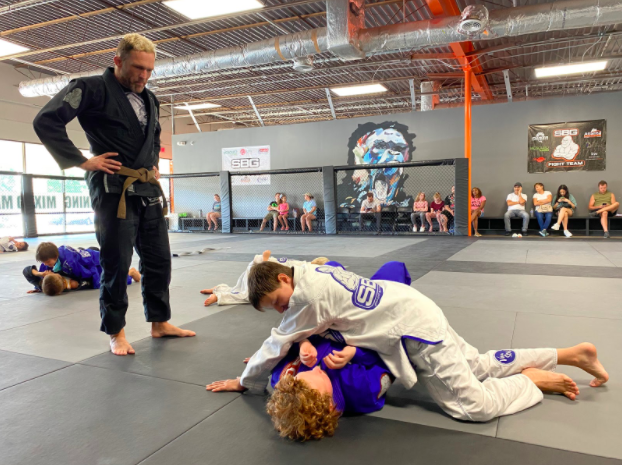 That kind of attitude and enthusiasm has made the Mann family one of SBG staff's favorites. It wasn't long before their love for the tribe influenced them to enroll their son Damien in our Brazilian Jiu Jitsu program. Nick continued:
"We wanted him to begin training jiu-jitsu for several reasons. He got interested in it when I would come home and rave about how much fun I had in class, all the cool stuff I learned, and the great people I've met. On our end, we wanted him to gain some self-discipline, build his confidence to new levels, meet new people, and learn practical self-defense while getting some great exercise."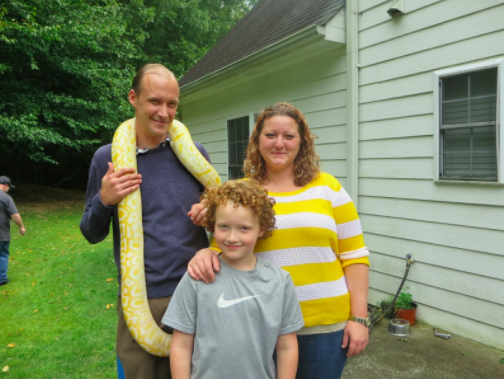 SBG's family-friendly gym culture makes it a top choice for families from Buford, Sugar Hill, Suwanee, Duluth, Cumming, Lawrenceville, and more. If you're interested in seeing what we're all about, you can request information or see our current intro offer.