Trevor White is July's Martial Arts Member of the Month
Trevor White does it all at Straight Blast Gym Buford. Muay Thai, Brazilian Jiu Jitsu, Fitness Performance….this man is a machine!!
Trevor came to SBG Buford in October of 2018, beginning his martial arts journey in our Muay Thai Foundations program. Trevor was 15 years old at the time. He wasn't attracted to after school sports like baseball, football, or basketball. He quickly fell in love with Muay Thai and wanted more. In December, he decided to add a strength and conditioning component to compliment his martial arts training. After completing three, hour-long sessions with Head Fitness Coach James Morton, he began to RAPIDLY increase his speed, strength, and explosive power in Fitness Performance classes. Trevor was getting bigger, stronger, faster, and he was making huge strides in his Muay Thai striking.
As if that wasn't enough to keep young Trevor looking and feeling great, he recently added Brazilian Jiu Jitsu to his training regimen. Trevor is now actively participating in striking, grappling, and strength & conditioning. Talk about a complete athlete!!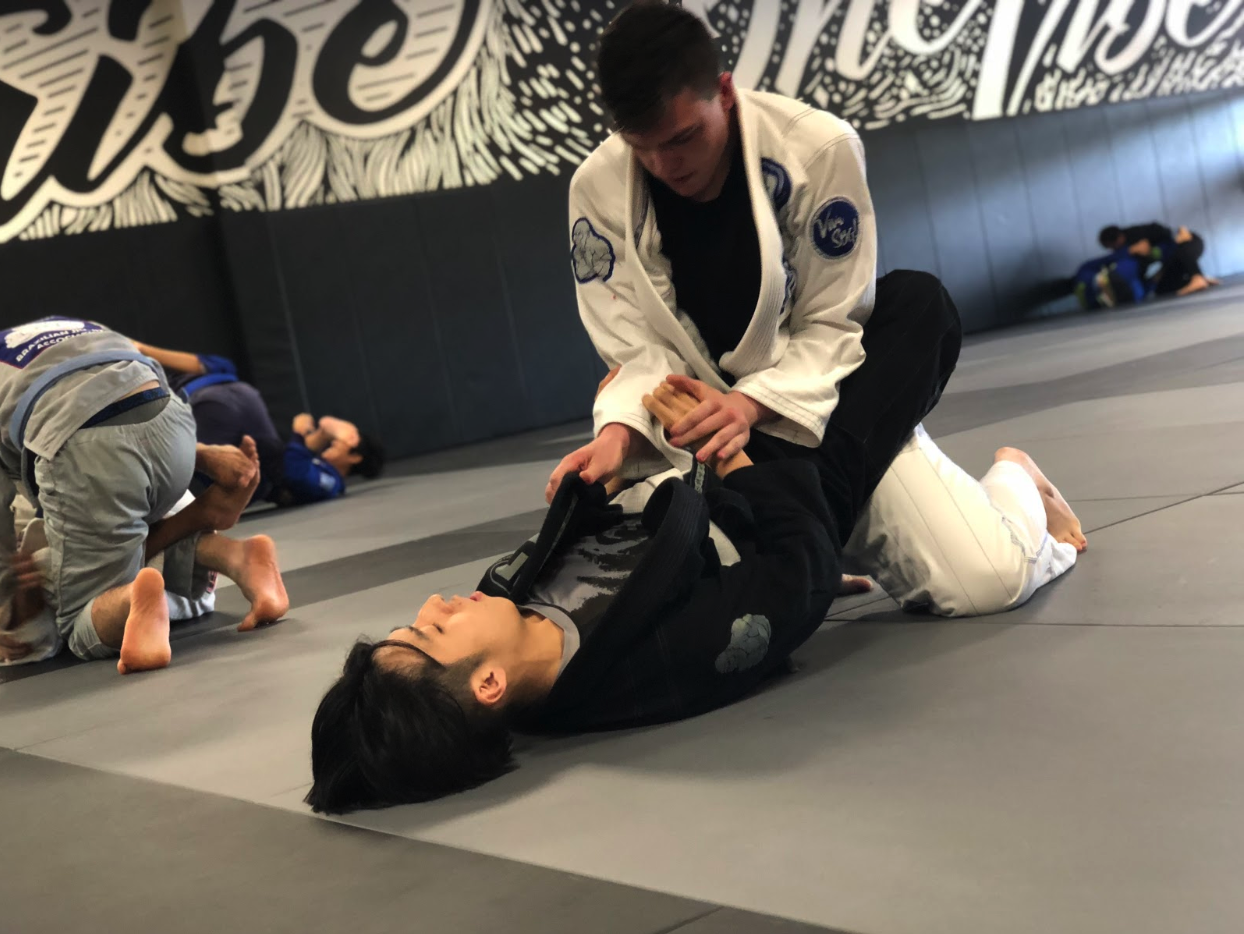 Muay Thai Coach Jim Sheppard said this about Trevor:
"That kid is incredible. Not only is he one of the top students at his school, but he is in here every single day, often times doing back-to-back classes. To be able to put in that kind of dedication at the gym AND still maintain a nearly flawless grade point average at school is quite remarkable. Plus, he's becoming one tough dude. I won't be able to beat him up for much longer, LOL."
SBG Buford martial arts and fitness coaches will all share similar feedback about Trevor, as he works so hard to improve in every aspect during class time. Trevor is a shining example of how much your body and mind can benefit from regular exercise. Trevor was never a fan of "working out", but now loves going to the gym and being physically active. He credits his hours in the gym for giving him more energy and athleticism as the biggest benefits he has received from his martial arts and fitness training at Straight Blast Gym Buford.