Tisha Poe is SBG Buford's Fitness Member of the Month
Tisha Poe is a regular in our Fitness Kickboxing classes, and is now getting down in our martial arts programs too!!
Tisha came to SBG Buford in April, joining our Fitness Kickboxing program. It was evident from the start that she possessed an amazing attitude and infectious energy. She loved learning the combinations and striking movements, so she began doing one-on-one kickboxing lessons with Coach Tyler Trump. She loved the striking that she was learning in her private lessons, so she added Muay Thai to her training schedule.
Coach Jim said this about Tisha:
"She is an awesome addition to our Muay Thai program. Because of her time in Fitness Kickboxing and the private lessons she did with Coach Tyler, she picked up the movements and combos really quickly. She's now telling me that she wants to join our group of female jiu jitsu athletes, which is awesome to hear!"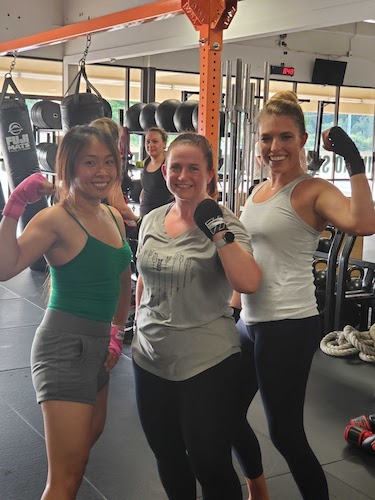 A staple in the afternoon Fitness Kickboxing classes, she has now been a regular in our brand new 6am Kickboxing classes. On top of that, she'll often come back in the evening for her Muay Thai training. Despite holding two jobs, Tisha makes time in her day to dedicate to her health and fitness. Talk about dedication!
Outside of the gym, Tisha has found a new group of friends that also attend Straight Blast Gym. On Sunday's, a group of our young ladies get together for lunch, trail walks, etc. Talk about One Tribe One Vibe!!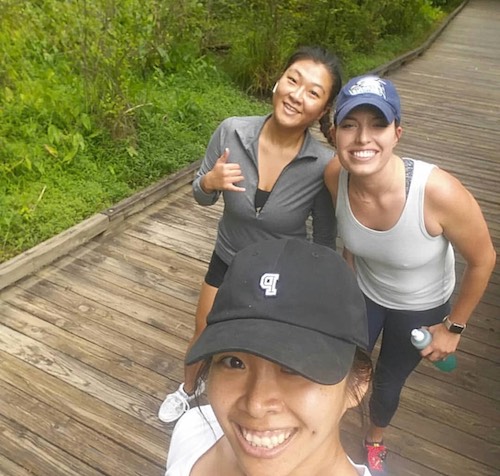 Keep up the great work, Tisha!  We look forward to being a part of your fitness and martial arts journey over the upcoming years.