The Gorilla Cup Brazilian Jiu Jitsu Event is September 29th
Straight Blast Gym Buford's Brazilian Jiu Jitsu tournament, the Gorilla Cup, is coming up at the end of September.
The Gorilla Cup is an in-house tournament that raises money for our Gorilla Fund.  The Gorilla Fund helps to pay for our athletes, both kids and adults, to be able to pay for competitions, seminars, and expenses that go along with competing like blood and eye exams.  So far this year, the Gorilla Fund has paid for numerous fighter's licenses, jiu jitsu registrations, and allowed some of our athletes to attend martial arts seminars.
The Gorilla Cup is an amazing morning of competition for the Jiu Jitsu athletes of SBG Buford.  Both kid and adult athletes can register and are guaranteed no less than two matches. Adult athletes will compete in the gi, while kids will be registered into the gi and no-gi divisions. First, second, and third place finishers will receive medals!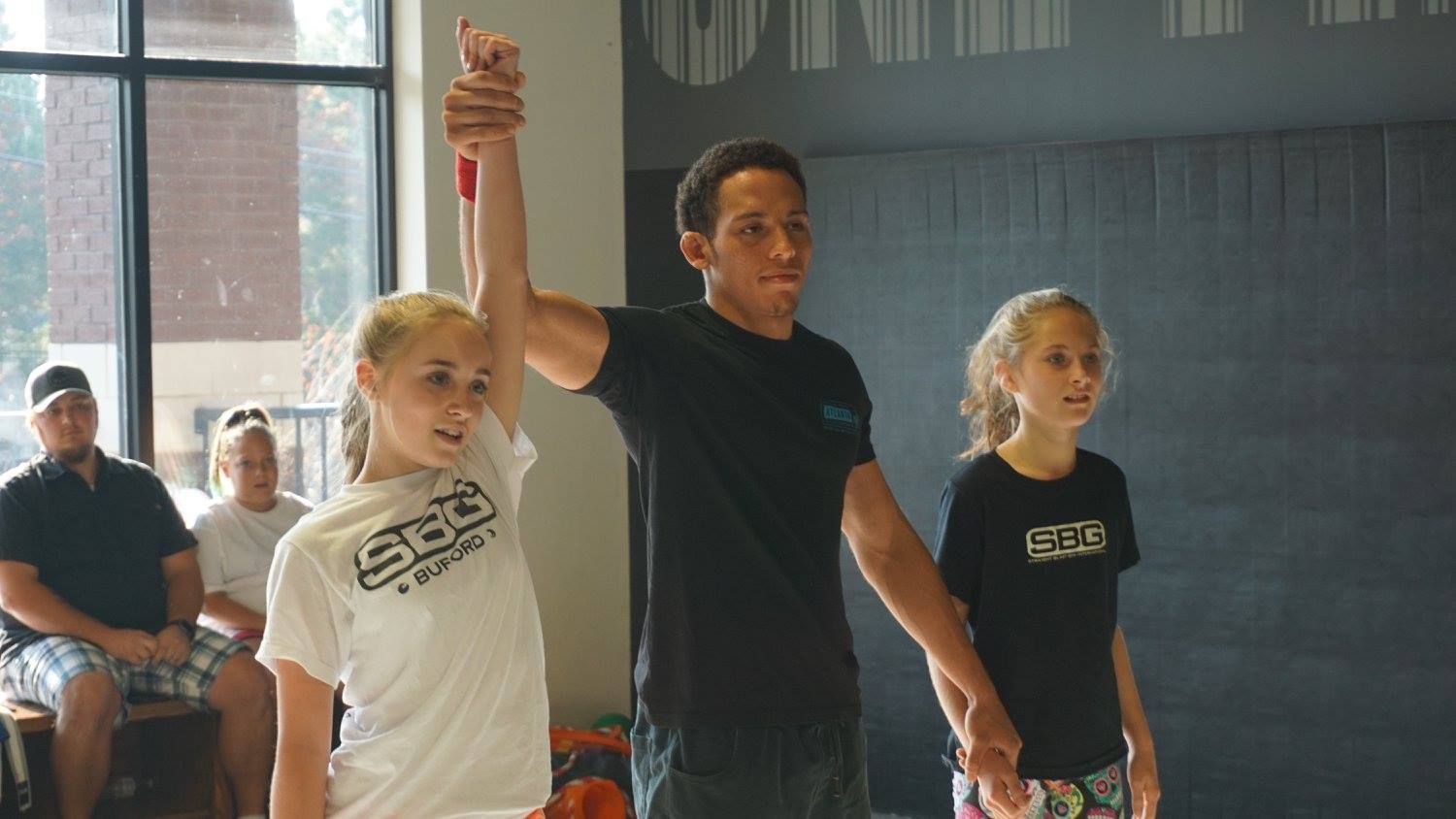 The Gorilla Cup is an amazing opportunity to get real Jiu Jitsu competition experience without the long drive and more expensive registration fee.  Our tournament allows for a low-stress and environment where our athletes can put all of their hard work to the test against their peers. Coach Phillipe will design brackets the day before the event to ensure as much parity and equality as possible in the divisions.  
Reserve your spot now and save $5 by registering by Friday, September 14th!!!
Our last Gorilla Cup hit capacity, so don't be left out.  Secure your spot (or kid's spot) to guarantee at least 2 matches in the Gorilla Cup.  Parents, family members, and friends are invited to attend the Gorilla Cup and cheer on their loved ones.  We'll also have a photographer taking pictures to document the event.
Again, pre-register by September 14th and pay only $20 for the Gorilla Cup.  After the 14th the price goes to $25.