Spencer Rundell is October's Martial Arts Member of the Month
Spencer Rundell is a regular in our 6am Brazilian Jiu Jitsu classes. He is the definition of a hard-working family man who still finds time to stay active and be a part of the team.
Spencer came to Straight Blast Gym Buford in April of 2018, doing private lessons in Brazilian Jiu Jitsu. His schedule didn't make it feasible to come to our beginner-level martial arts classes in the evenings, so he did one-on-one private lessons to learn the basics of Brazilian Jiu Jitsu, early in the morning. When he finished his foundations lessons, he began attending classes on the regular.
Martial Arts Coach Sean Coleman said this about Spencer.
"Spencer is one of those guys that everybody likes. He's cordial, a good training partner, and he's no egotistical. One of the things I like most about our gym is that we don't have a bunch of ego-maniacs running around. Spencer is exactly the kind of person that I would pair with a brand new student, so that they can relax and know that they're in a safe environment."
That's some high praise. Of all of the good qualities a Straight Blast Gym athlete can posses, having a welcoming disposition and being a safe training partner is right at the top of the list. Because of Spencer's reputation in the gym, and his commitment to the SBG tribe, Spencer was approved for a Legacy membership, earlier this year. Spencer can now train at Straight Blast Gym for the rest of his life, free of charge.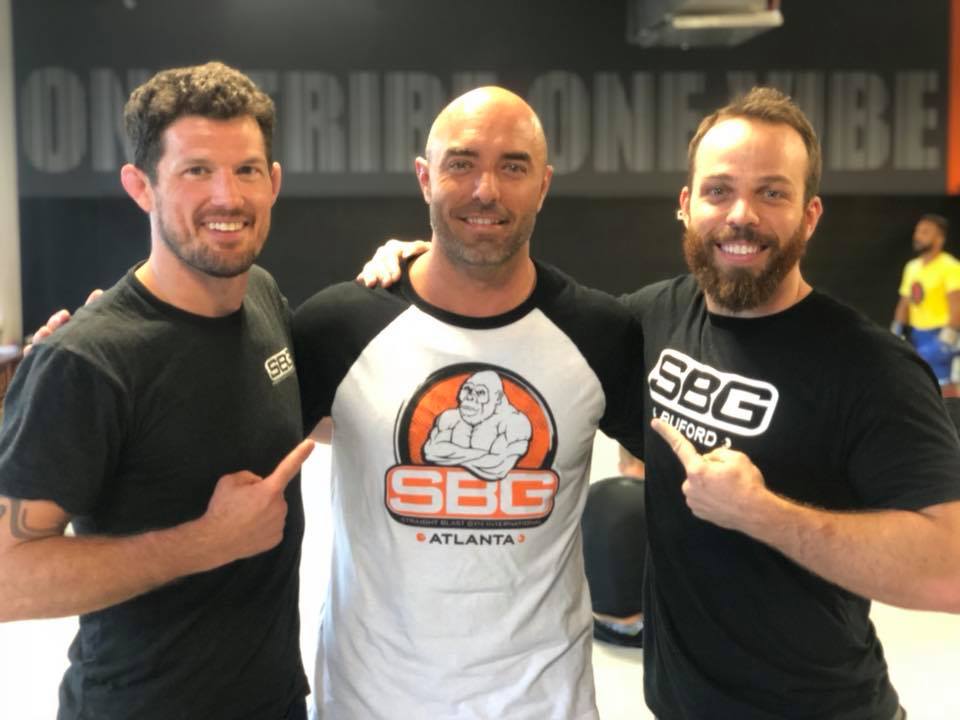 Muay Thai Coach Jim Sheppard added this:
"When one of our athletes goes Legacy, it means we're going to be seeing a whole lot of them for a very long time. We only approve people that we like and respect, as they'll have a lot of influence over the rest of our Tribe. When it came to Spencer, Coach Phil and I both immediately gave him the okay."
Spencer is about to receive his blue belt in Brazilian Jiu Jitsu, after a year and a half of hard work. Congrats Spencer, and keep up the great work!