SBG Buford's Kids Martial Arts Athlete of the Month is Blake Rodriguez
Blake is 4 years old and a part of our Micro Monkey's martial arts team.  Because of his outstanding behavior and amazing progress in Brazilian Jiu Jitsu class, he has been selected as January's Kids Martial Arts Member of the Month!!
In 2019, Straight Blast Gym Buford opened up our Brazilian Jiu Jitsu program to 3 year olds, creating the Micro Monkeys age group (3 and 4 year old students).  Blake was one of the first students to join the program, and since then has established himself as a great addition to our new martial arts class.  When asked about who she would like to select for her choice of Martial Arts athlete of the month, BJJ coach Autumn Sutterlin immediately suggested Blake.
"He has a great attitude and always comes in with a huge smile and a lot of energy. He has become a clear leader in the class, and always tries to give his best effort.  In the first 8 weeks in the new Micro Monkeys program, Blake's technique in the fundamentals has improved tremendously."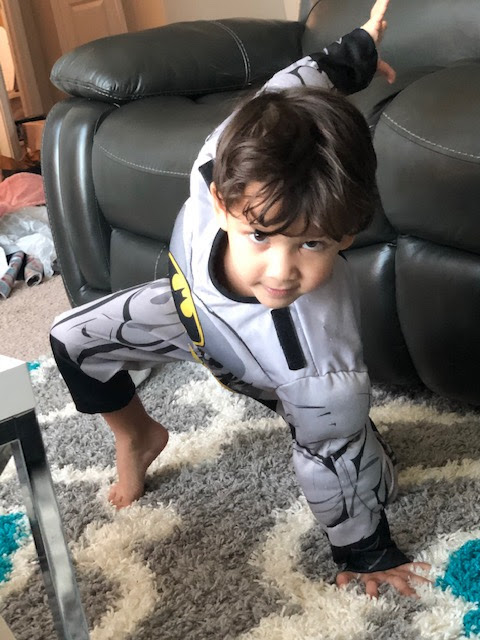 As a part of the Micro Monkeys martial arts program, the young athletes are able to earn Pizza Pajama Parties when they show good behavior and continued growth in Brazilian Jiu Jitsu.  This past month, Blake was a HUGE factor in earning this party for himself and his teammates.  
We spoke to Edison, Blake's father, about his time at SBG and his progress in SBG's Brazilian Jiu Jitsu program.
"He loves it at SBG and looks forward to going, every time. The reason I signed him up is because I want to always be able to defend himself. I believe in the world we live in now, that the skills you guys teach are a must.  He enjoys the entire class, but if I have to pick a favorite part of training I would say it is between the competition (games) at the end of class, and the warm up activities at the beginning.  The coaches have done a great job at making him feel comfortable around them, and in class. I love the connection they have made with him."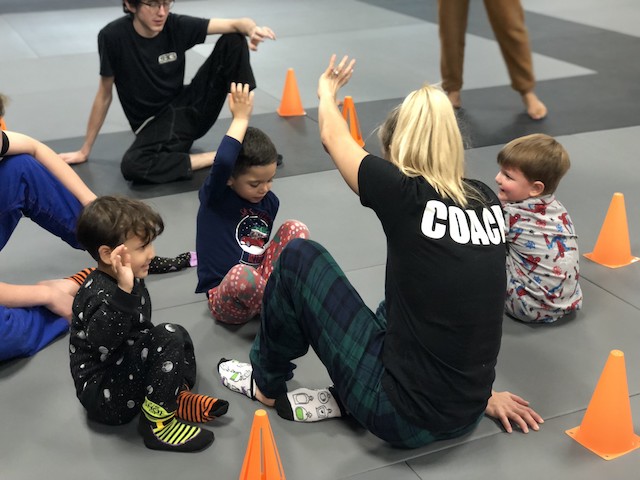 Congratulations Blake, on being selected as SBG Buford's Kids Martial Arts Athlete of the Month!  Keep up the great work.