Marcela Velandia is June's Martial Arts Member of the Month
You'll be hard pressed to find a better martial arts training partner than Marcela.  Having trained at SBG Buford for 3 YEARS, she has become oh-so popular with her martial arts and fitness teammates.
At 49 years young, Marcela began training in Muay Thai during the summer of 2016, with her (then) high school age daughter, Laura.  She immediately became a class favorite, not only for gloving up and participating in a combat sport at age 49, but for her amiable team-first attitude.  Shortly after, her other daughter, Natalia, began training at Straight Blast Gym Buford, as well.  
Flourishing in Muay Thai, Marcela also began taking Fitness Kickboxing classes.  As if that wasn't impressive enough, she also began participating in our group Fitness Performance classes so that she could add weight training to her fitness regimen.  To this day, it is not uncommon for Marcela to hit up MULTIPLE martial arts and fitness classes in the same day.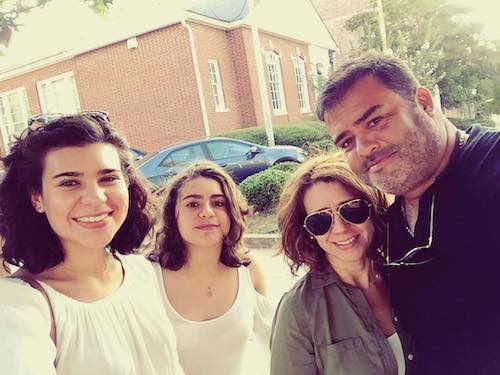 We recently asked one of her daughters, Laura, what Marcela enjoys most about training at Straight Blast Gym Buford:
"She loves the coaches and the energy that they bring to each and every class, and how she is constantly being challenged to improve. She also enjoys the diversity of classes at the gym; the fact that she can do different types of workouts in one place. It's a great stress reliever for her and always makes her feel great."
Recently, one of our young female Muay Thai athletes made a strong recommendation for Marcela to be chosen as Straight Blast Gym Buford's Martial Arts member of the month.  Amber, 27 years old, is about to participate in her first Muay Thai competition.  Marcela, nearly twice the age of Amber, has always been there to help work with Amber...even staying after class to hold pads and run drills with her.  Talk about selfless!
Thank you for all of your hard work and team-first attitude, Marcela.  Keep up the amazing work!