Courtany Tweito is January's Martial Arts Member of the Month
Courtany Tweito is SBG Buford's first Martial Arts Member of the Month for the year 2020!!
Courtany first came to Straight Blast Gym to sign her son (Anders) up for our Kids Martial Arts program.  While Anders was learning Brazilian Jiu Jitsu, Courtany began to get the itch to learn BJJ too.  Before long, she was donning a gi and participating in our Jiu Jitsu Foundations program.  
Within a month, Courtany was also participating in our Fitness Performance and Fitness Kickboxing classes too.  Almost overnight, she went from being a side-line parent to being a full time SBG athlete!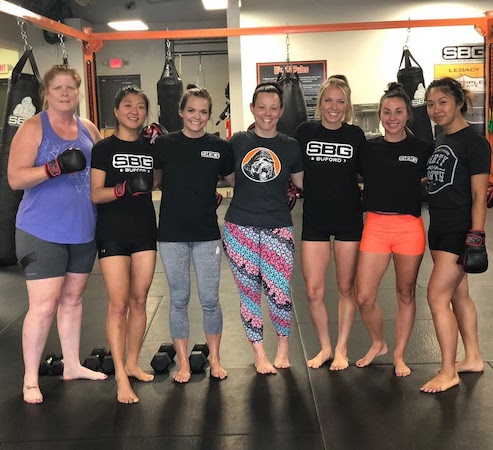 After graduating our Foundations program, Courtany began regularly training in our 6am Jiu Jitsu class with Coach Sean Coleman and a host of other female BJJ athletes.  Coach Sean had this to say about our Martial Arts Member of the Month:
"It's been awesome to see our group of female jiu jitsu athletes grow over the past couple of years.  Courtany is a big part of that.  She's a good training partner and has a magnetic personality, making the other ladies feel welcome and excited to be a part of jiu jitsu."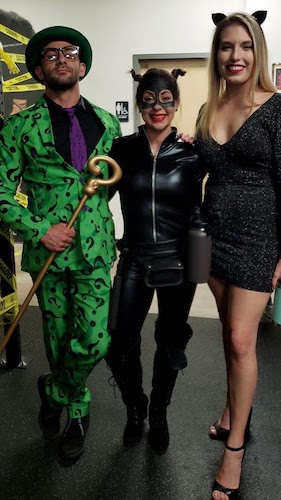 Over the past couple years, the entire Tweito family has been involved in SBG Buford's martial arts and fitness classes.  Courtany is routinely in Brazilian Jiu Jitsu and group fitness classes, her son, Anders, trains in our Kids Martial Arts program, and her husband, Andrew, participates in Fitness Performance classes.  A few months ago, they became Legacy members, the highest tier of athlete at Straight Blast Gym, and a membership that is only allotted to men, women, and children that are held in the highest esteem.
| | | |
| --- | --- | --- |
| | ..... | |
Courtany is a regular at SBG Buford events, having participated in our Casino Night, Spring Social, Gorilla Cup, Iron Man Jiu Jitsu belt promotions, fight nights, and much more.  Her hard work on the mats resulted in her receiving her BJJ blue belt in 2019.
Keep up the fantastic work, Courtany, and congratulations on being our Martial Arts Member of the Month!