Colin Conway Wins Mixed Martial Arts Fight
On Friday night, June 22nd, Colin Conway stepped into the cage at Electric Cowboy and earned his first mixed martial arts win!
It was a great showing by Colin, who had put in countless hours of training for his mixed martial arts match. Between muay thai, Brazilian, jiu jitsu, and MMA, Colin could be found in the gym no less than 2 hours per day as he prepared for his second mixed martial arts contest.
In January, Colin fought to a no-decision in his first mixed martial arts event. After a dominant second round, Colin accidentally eye-poked his opponent leading to a no-decision. Anxious to get in the win column, Colin put forth an amazing showing during the months leading up to his June 22nd mixed martial arts fight.
On fight night, all of Colin's hard work paid off as he found himself on the winning end of a unanimous decision victory. Setting the tone early, Colin used his boxing and muay thai skills to pour on a fast-paced mix of punches and kicks, mixed with a couple of takedowns. The judges scored the fight 29-28, 29-28, 29-27.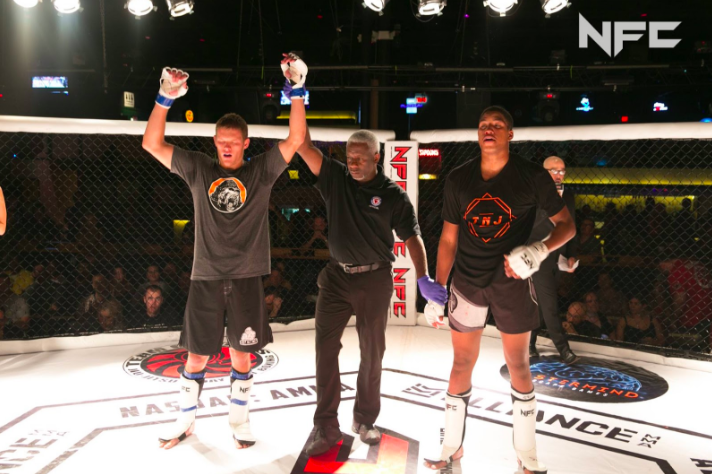 Colin has already got his sights set on another mixed martial arts fight for July.
Great work Colin!