Catherine Jonker is September's Fitness Member of the Month
Catherine Jonker is not only fairly new to Straight Blast Gym, but also the United States of America.
Catherine is from South Africa and moved to the Buford area for work, earlier this year. One of the first things she did when she settled into her new home was to look for a fitness kickboxing program. She had done some kickboxing before and wanting to continue staying active and seeing positive results.
Catherine did her first Fitness Kickboxing session this past July, as never looked back. Since then she has been attending classes no less than 3 days per week, often times more. Her hard work has paid off as she has lost 11 pounds over the past 6 weeks!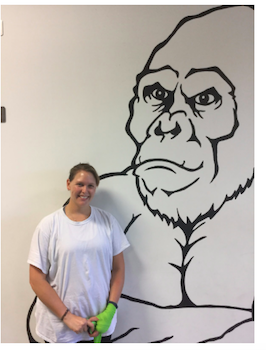 "I enjoy the friendly and awesome coaches. The people that come to SBG are super welcoming and a joy to be around."
Catherine has been a great addition to the SBG team, leading from the front with her infectious positive attitude and light-hearted demeanor.
Great job Catherine!