Samer Sabbagh is SBG Buford's Martial Artist of the Month for April 2019
In his short time doing Brazilian Jiu Jitsu with us, Samer Sabbagh has become one of the most well liked martial artists at Straight Blast Gym Buford.
Samer came to Straight Blast Gym Buford in June of 2018, off of the recommendation Nick. Nick's son was apart of SBG Buford's kids martial arts program (Nick is now training in our Brazilian Jiu Jitsu program, as well) and gave us a glowing recommendation. Samer had been training in Brazilian Jiu Jitsu at another gym and was looking for a change of scenery that better fit his vibe and attitude.
On his first day, he met with martial arts coach Sean Coleman, who instantly took a liking to Samer. In the upcoming months, Samer would become a regular in SBG Buford's Brazilian Jiu Jitsu classes. He became known as someone who would train hard on the mats, but was super chill of of them.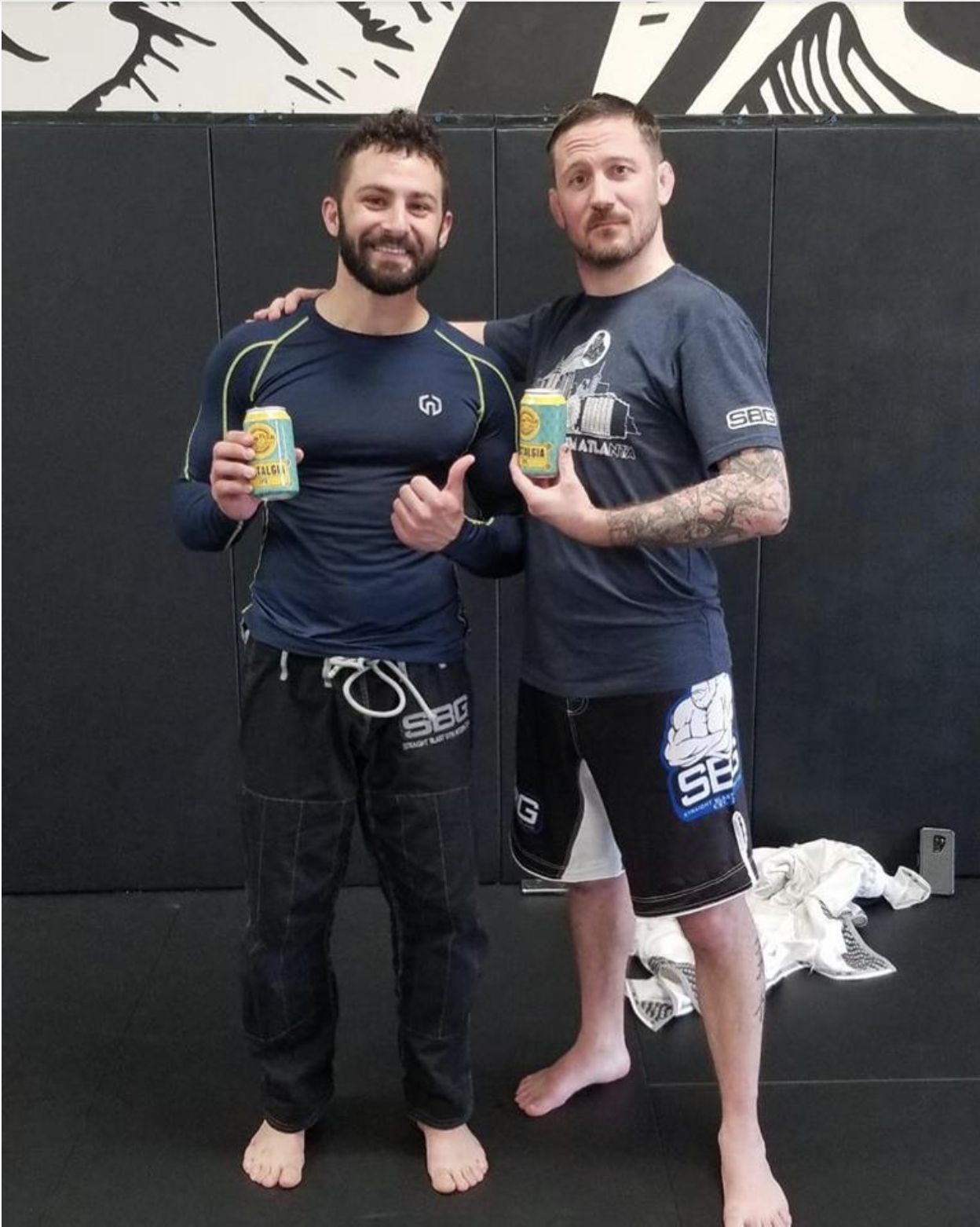 "I don't think you'll find a martial artist in this gym that doesn't like Samer. He is all about the tribe and SBG. On his first day at SBG he offered me a beer, lol. I knew he was going to be a good fit here. What I REALLY like about Samer is how supportive he is of everyone else here; and in return everyone here is super supportive of him."
Over the course of Samer's 9 months at Straight Blast Gym, he has competed in several Brazilian Jiu Jitsu competitions. He provided a highlight at our recent in-house martial arts competition, the Gorilla Cup, by landing a flying armbar to secure a win and a 1st place finish in his bracket.

When Samer is not tearing up the mats doing Brazilian Jiu Jitsu, he can be found moonlighting at local bars, serenading the patrons with his silky smooth voice and oh so sweet guitar picking.