Renato Arauz is December's Fitness Member Of The Month
Renato joined the SBG tribe this past April, weighing in at 259 pounds. It was the heaviest he'd ever been in his life.
Renato began at Straight Blast Gym in our Brazilian Jiu Jitsu program. He was looking for something new, fun, and effective. He had never been so heavy, and he wanted to get back to feeling and looking good. He didn't wasted any time, immediately becoming a regular in Coach Woo's Jiu Jitsu Foundations class.
It wasn't long before Renato graduated Foundations and moved into Brazilian Jiu Jitsu classes. On top of that, he began doing Fitness Performance classes to help increase his strength, endurance, flexibility, and expedite his weight loss. It was then that Renato's fitness improvements really took off.
After starting at SBG at 259 pounds last April, Renato now weighs-in at 208 pounds. That's 51 pounds lost in the past 6 months!!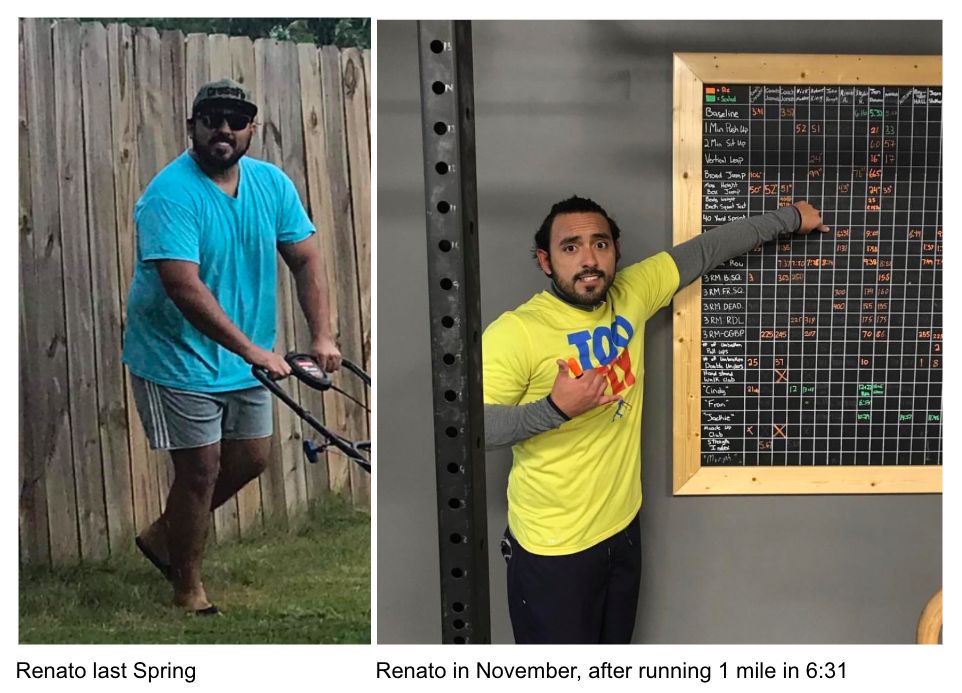 Fitness Performance coach James Morton had this to say about Renato:
"Renato is the kind of athlete you love having in class. He's got a great attitude, and he despite the fact that he works full time and has a family he always makes time to get in his workout….even if it is at 6 in the morning."
Keep up the amazing work Renato. We are excited to continue making progress with you in 2019!