Nathan Ridgely is January's Kid of the Month
Nathan "Nate Dawg" Ridgely came to SBG in September of 2017. His dad wanted him to learn self defense and build more confidence. Nathan was doing parkour, but didn't feel challenged. He wanted something new.
Coach Sean Coleman said this about Nathan:
"He's progressed so much over the past year and a half. Bringing him into our Leadership group was a big step. It really brought out his ability to lead his peers by example, and as a result his jiu jitsu started getting really good."
Over the course of 2018, Nathan began to compete in Brazilian Jiu Jitsu. Last summer, he competed in our in-house tournament, the Gorilla Cup. In the fall, he followed that up with an incredible performance at the New Breed Jiu Jitsu tournament.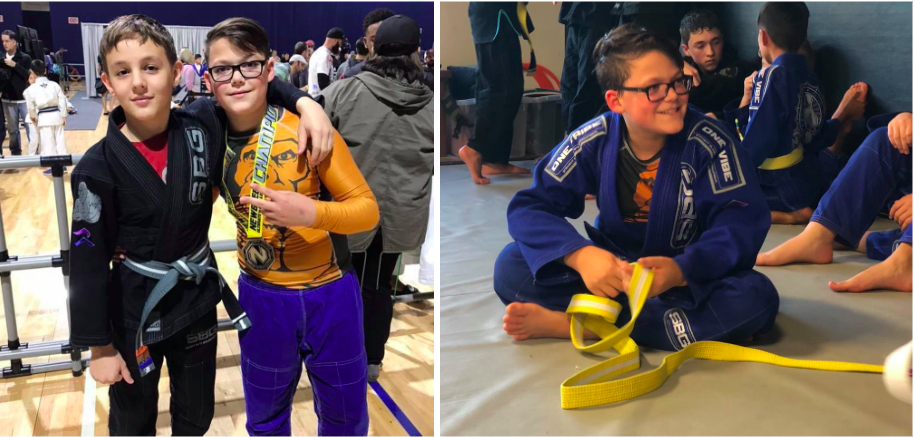 Nathan continues to progress and show improvements at Straight Blast Gym. His jiu jitsu future is bright, as is Nathan's attitude.
"I like everything about SBG. I like how everyone accepts you there. No one judges you they just try to help you get better. They don't bring you down. And I love Coach Sean. He's always there for me!"
Congratulations Nate Dawg!