Nan Coker is February's Martial Arts Member of the Month
Nan Coker is one tough cookie, as evident by how frequently you'll see this lady in a Muay Thai or Brazilian Jiu Jitsu class.
Nan came to SBG a little over a year ago, in January of 2018. Starting in our Muay Thai Foundations program, Nan was in nearly every..single...class. It wasn't long until she was in Muay Thai class, and eyeballing an upcoming Kickboxing tournament. Not surprising from someone who on their first day said their goal was "To be the best Muay Thai fighter ever, LOL".
In the summer of 2018, Nan competed in her first martial arts competition; a kickboxing tournament in Gwinnett county. Whereas most martial arts athletes will train for over a year before participating in a kickboxing event, Nan was out there showing her stuff after 6 months of training.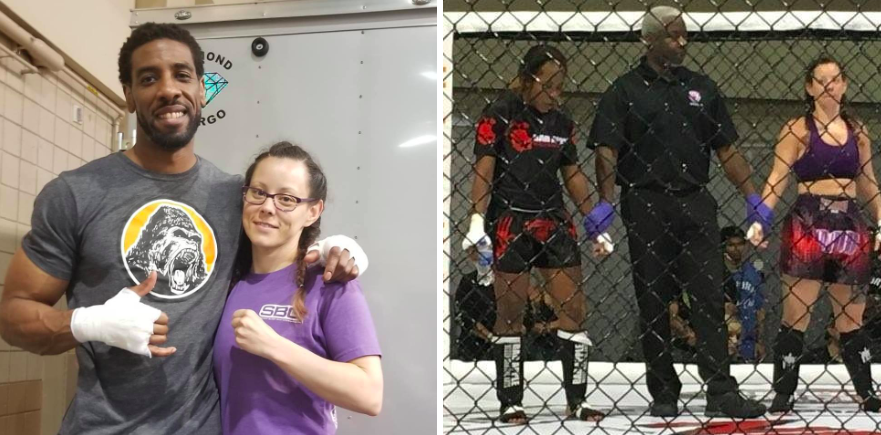 8 months later, Nan is ready to run it back again. She currently has her second kickboxing competition slated for this upcoming March!
Nan is not just a Muay Thai athlete. Last year she began doing Fitness Performance group classes, working on her strength, agility, endurance, and flexibility. Later in the year, she expanded her martial arts repertoire by adding Brazilian Jiu Jitsu classes into the mix.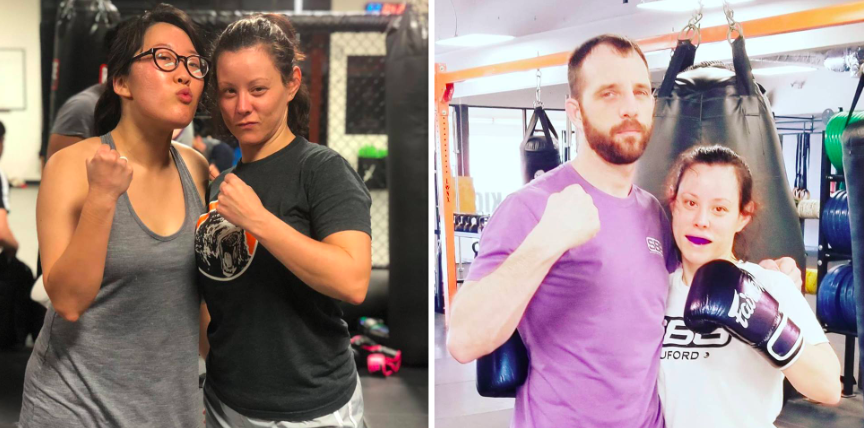 Nan is an incredible example of how Muay Thai, Brazilian Jiu Jitsu, and Martial Arts aren't just for the boys. Along with her boyfriend and frequent training partner, Jelani, she has seen incredible progress in her physique and well-being while training in SBG's martial arts programs.
Keep up the great work Nan, and let's get after it in your upcoming Kickboxing fight!