Matt Thornton Brazilian Jiu Jitsu Seminar
Straight Blast Gym President Matt Thornton will be coming to Straight Blast Gym Buford in September!
Matt is strongly revered and respected in the martial arts community for his creation of the concept "aliveness" during martial arts training, as well as for being one of the first gyms to feature cross training in boxing, JKD, and in the 1990s.  He is truly a pioneer of mixed martial arts and was among the first American-born practitioners to receive a black belt in Brazilian Jiu Jitsu.

On September 7th and 8th, Matt Thornton will be teaching an incredible Brazilian Jiu Jitsu seminar at Straight Blast Gym Buford!
Each year, Straight Blast Gym brings Matt Thornton to Buford in what is always one of the most highly attended seminars of the year.  Last year saw 40 athletes from multiple gyms pack the mats to learn and practice with Coach Matt.  The results were phenomenal, with Coach Matt receiving rave reviews.
Sean Bradley, a Brazilian jiu jitsu white belt:
"I was a little worried that the curriculum was going to be super complex and above my skill level.  That wasn't the case at all, and I took away a TON of great stuff that I still use in my game."
Sean Coleman, SBG Martial Arts Coach and Brazilian Jiu Jitsu brown belt:
"Coach Matt always brings the good stuff.  It's always simple enough that everyone will learn from it, but his posture inside of the different positions is so on-point that I always leave his seminars with a ton of great material."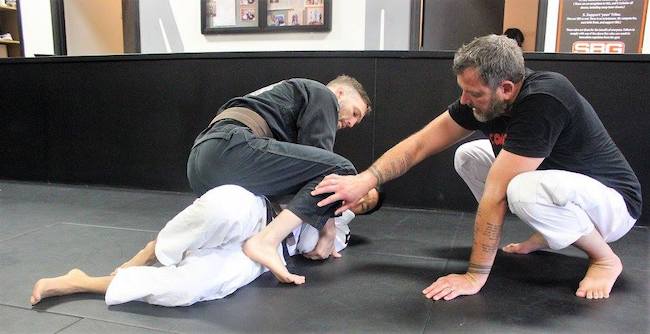 Pricing for the 2 day martial arts seminar at SBG Buford is as follows:
Non-Members: $150
SBG Athletes: $125
Legacy Athletes: $75
But….we've got a special pre-sale going on now through August 10th that will save you 20% off of admission to the Brazilian Jiu Jitsu seminar of the year!!!
Reserve your spot today, before we hit capacity.  Register at Straight Blast Gym Buford, or by calling/texting 770.277.8741