Lori Fenski is November's Fitness Member of the Month
Lori Fenski has been at Straight Blast Gym Buford for less than 1 year, but has already established herself as a regular attendee in 3 different programs.
Coming to SBG this past April, Lori started in our Fitness Kickboxing program. She had kickboxing experience, and was looking to continue losing weight and having fun. She immediately became a regular, getting in multiple classes every week. It wasn't long before she was looking to broaden her fitness and martial arts horizons.
Shortly after coming to Straight Blast Gym, Lori decided to add Muay Thai to her repoitire. Despite having no martial arts background, Lori dived into Muay Thai head first. Muay Thai Foundations coach Jim Sheppard reflects on Lori starting in Muay Thai Foundations:
"Lori is a true gamer. She would show often show up for Fitness Kickboxing, and then stick around for Muay Thai. Sometimes she'd be partnered with someone half her age, but she didn't care. We'd start doing drills and I'd hear 'WHAP, WHAP' and I'd look over to see Lori throwing straight bombs on the pads, lol."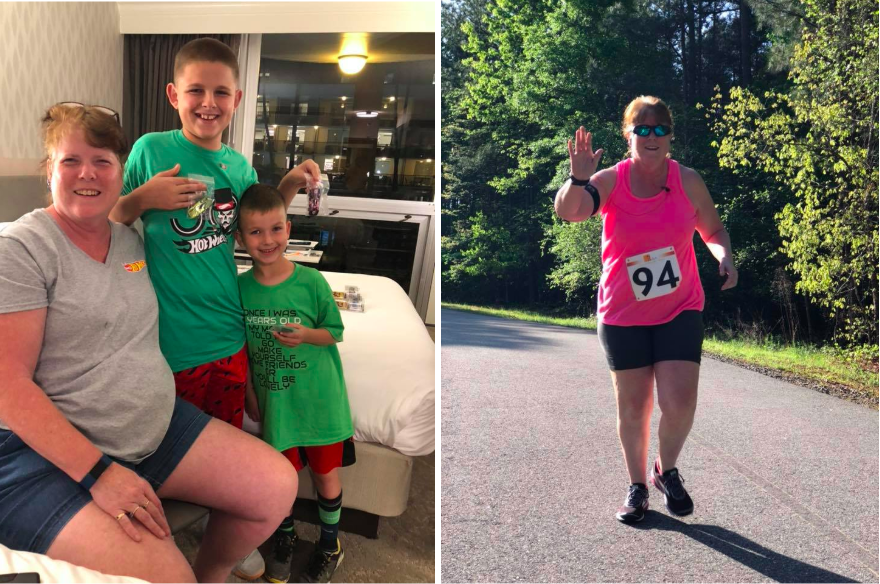 It wasn't long after starting Muay Thai that Lori also began doing our Fitness Performance classes; a mixture of explosive movements, strength training, plyometrics, agility, endurance, and speed. Coach James has complimented her 'I'll do whatever you tell me to do' attitude.
When SBG Buford began moving to its new location at the end of October, Lori was the very first athlete to show up at 9am, ready to work. Her business, Fenski Automotive, is also a sponsor of our Competition Fight Team.
Thank you so much for all of the help, Lori, and keep up the amazing work!!