Kimberly Chu is November's Kid of the Month
Kimberly is not only one of the sweetest kids you will run across, but she is quickly becoming one of the most fierce young athletes in SBG's Growing Gorillas Jiu Jitsu program.
Kim started doing Brazilian Jiu Jitsu in January of 2018. Her father Cliff wanted her to "Gain more confidence and not be prone to bullying." Being smaller (and having an older sister), Cliff wanted to give her the confidence to know that she could defend herself with real-life applicable martial arts. He wasn't sold on some other martial arts being able to translate over to real life, and saw the value of Brazilian Jiu Jitsu in an actual confrontation with a bully. After having Kim try a free jiu jitsu session with Coach Sean Coleman, he knew that he had found the right martial art for his daughter.
Since beginning Brazilian Jiu Jitsu, Kim has made tremendous strides in her technique and athleticism. This past summer, Kimberly competed in SBG's in house jiu jitsu tournament, the Gorilla Cup. Kimberly looked amazing, placing second place in the no-gi division!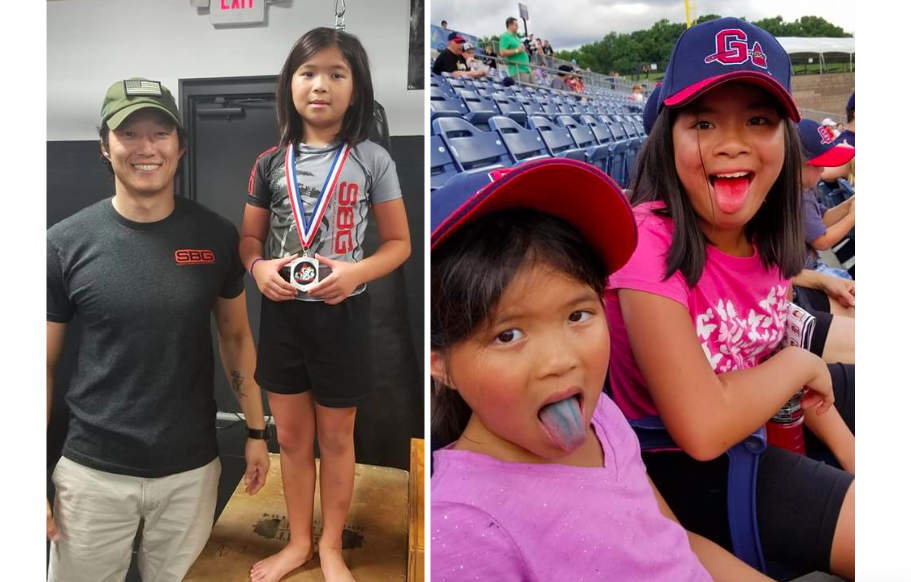 Kids Jiu Jitsu coach Julie Choi had this to say about Kimberly and her performance in jiu jitsu:
"She is one of the most coachable young athletes in our Growing Gorillas program. She always gives 100% during class I don't think I have ever heard her complain. She always turns in her Life Skills homework on time, and leads by example with her great behavior and attitude."
Kim's father is such a fan of what Kimberly is learning that he recently enrolled his other daughter, Kayla, in our Growing Gorillas Jiu Jitsu program. It is awesome getting to watch both of the Chu sisters have fun and get better together.
Keep up the great work Kim!