Jade Dickson is December's Kids Martial Arts Member of the Month
Jade Dickson followed in her dad's footsteps, choosing Brazilian Jiu Jitsu as her martial art of choice.
Jade began doing Brazilian Jiu Jitsu just a few short months ago, joining our Chimpanzee age group of young athletes (7 and 8 years old).  Her mother, Daisy, said this about Jade getting involved in Brazilian Jiu Jitsu:
"Jade's dad trained in BJJ and Mixed Martial Arts, so I think that was a big influence on her.  Also, more recently, her 3 best friends started training in Jiu Jitsu. Jade saw them compete in a tournament and fell in love with the idea, asking every day to find a school for probably a solid month, before we finally came to SBG."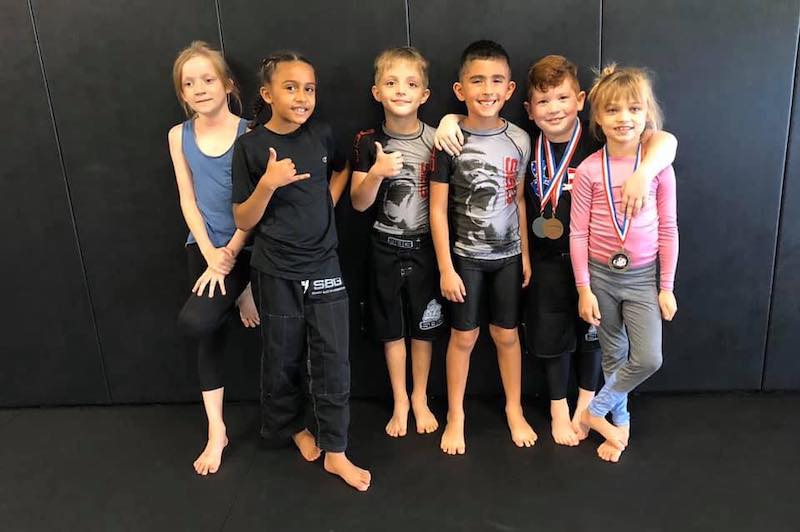 It's no surprise that Jade's friends discovered, and fell in love, with Jiu Jitsu.  It is currently America's fastest growing martial art, especially with kids.  
Jade took to Brazilian Jiu Jitsu like a fish takes to water.  While still new to Straight Blast Gym and BJJ, she decided to compete in our in-house martial arts tournament, the Gorilla Cup.  Jade's attentiveness and work ethic in class was quickly put on display as she won her division and went home with a gold medal!  It was a fantastic testament to jiu jitsu being effective for smaller athletes, and it was an even bigger testament to Jade's new-found dedication to her craft.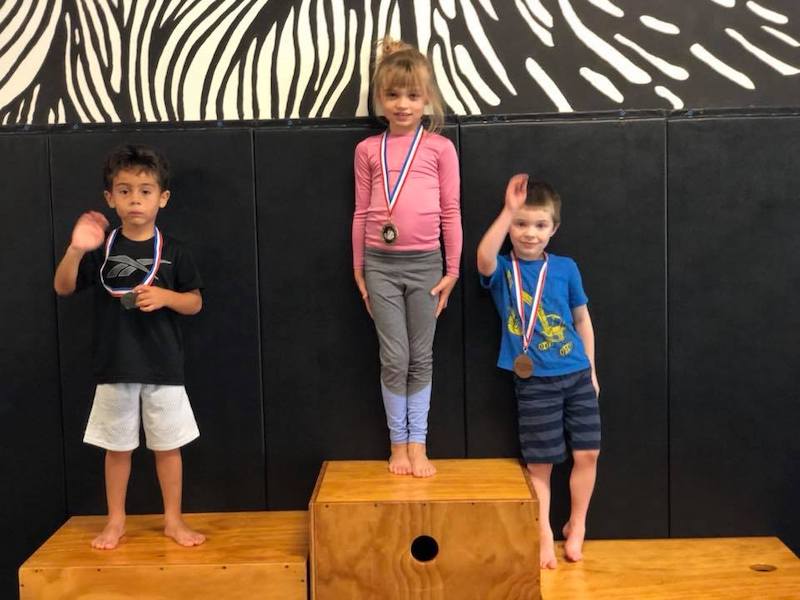 When asked what Jade likes most about training in Brazilian Jiu Jitsu at Straight Blast Gym Buford, her mother said the following:
"I think her favorite thing about BJJ is how much fun she has, and getting to be "strong",  She's always showing off her arm muscles, lol."
We love having Jade in our kids martial arts program, and are incredibly excited to see her continued growth, on and off of the mats!