Impact Mouthguards Will Be At SBG On December 20th
If you are in the market for a martial arts mouthguard, there is no finer option that Impact.
For years, Straight Blast Gym has been teaming with Impact Mouthguards to provide the absolute best in protection for our Muay Thai, Brazilian Jiu Jitsu, and Mixed Martial Arts athletes. Coaches Jim, Sean, Pat, Woo, Greg, Julie, and Phillipe all use Impact for their martial arts training.
Impact offers custom fittings, so that your mouthpiece fits snug, yet comfortable. SBG Muay Thai and Jiu Jitsu coaches are able to wear their mouthguards while comfortably communicating with their martial arts athletes. Brazilian Jiu Jitsu athletes can wear a smaller mouthguard, while Muay Thai and MMA athletes will want to wear a thicker model.
Impact also offers custom designs for its martial arts athletes. You can choose from one of their designs, or bring your own.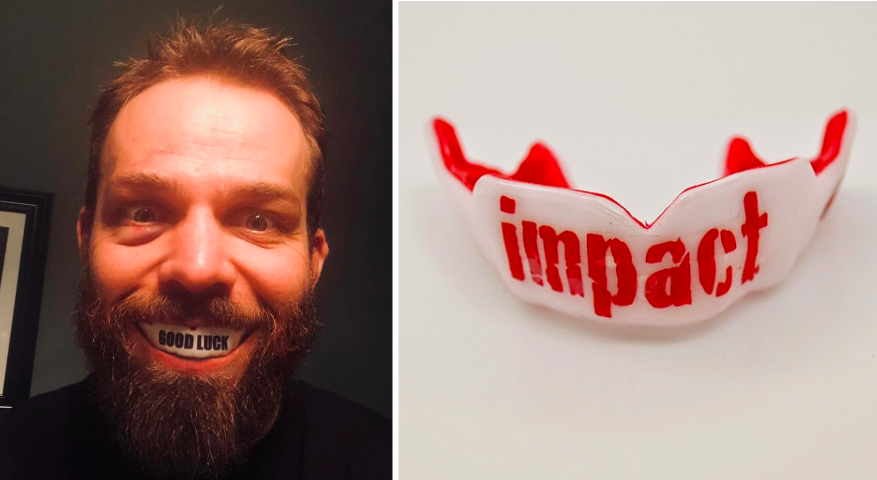 Impact will be at Straight Blast Gym Buford on Thursday, December 20th from 6pm - 8pm.
For all Muay Thai, Jiu Jitsu, and MMA athletes who would like to be fitted for their custom mouthpiece, we recommend arriving 30 minutes prior to class so that you have time to fill out paperwork and do your custom fitting. Pricing ranges between $40 and $80, depending on the design and thickness of your custom mouthpiece.