Erteka Anderson Is August's Martial Artist Of The Month
Erteka has lost 25 pounds over the past 6 weeks!
Erteka came to Straight Blast Gym in February of 2016, after several years of boxing and krav maga. He was looking for something new, specifically something that focused more directly on martial arts. Two and a half years later, Erteka is looking better than ever; not only on the mats but in his physical appearance. 6 am Brazilian Jiu Jitsu Coach Sean Coleman had this to say about Erteka.
"He's the epitome of hard work. Not only is he a regular in my 6 am Brazilian Jiu Jitsu class, but I'm frequently training with him in Muay Thai, as well. He brings a level of thoughtfulness and maturity to the tribe with regard to training/sparring and often sticks around to work with teammates on techniques after the class has ended. He's a person that can go with the largest people in class as well as the smallest and still be a quality partner. His dedication to his weight loss has been inspiring!"
Coach Sean's feelings are shared by all of Erteka's coaches and training partners. At 40 years old, Erteka has no illusions of being a UFC fighter, nor does he have any interest. He is simply a man who enjoys staying in great shape through Muay Thai and Brazilian Jiu Jitsu, rather than running on a treadmill or doing endless bicep curls.
His longtime training partner, Van Seeley, says this:
"He is always a great training partner whether it's Brazilian Jiu Jitsu or Muay Thai. He is always helpful. Rolling with him is a challenge since he has such a wide skill level. But he's never aggressive."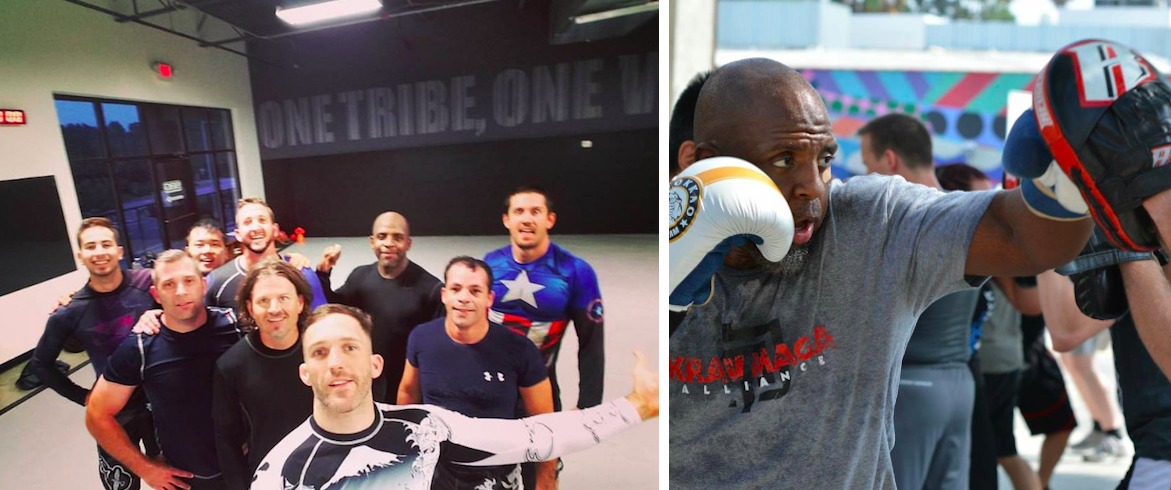 Keep up the amazing work, Erteka!!