Christian Romero is September's Kids Martial Arts Member of the Month
Christian Romero recently did a bang up job at a local martial arts tournament in Suwanee, bringing home a gold medal in his VERY FIRST competition!!
Christian came to Straight Blast Gym Buford this past March. Like a lot of kids his age (12 years old), Christian was looking for an after school activity that he could really sink his teeth into. Christian knew that he liked to compete, and saw Brazilian Jiu Jitsu has a perfect outlet for his competitive desires.
His mom, Diana, also wanted him to learn self defense. Middle school can be a tough, and sometimes cruel, environment for kids, and Diana wanted to make sure that Christian was equipped with all of the tools necessary to defend himself, and walk through the hallways with his head held high.
Christian keeps his plate full, being apart of his school's Science Accelerate program, and playing the cello. Despite that, he still makes it a priority to get in his jiu jitsu training, every week.
Martial Arts Coach Julie Coach said this about Christian:
"Don't let Christian's tall stature intimidate you because his heart is even bigger. He's always smiling in class, and showing his love for jiu jitsu. He was very closed off when he first joined and didn't say much, but now he's always the first one to make his training partner laugh."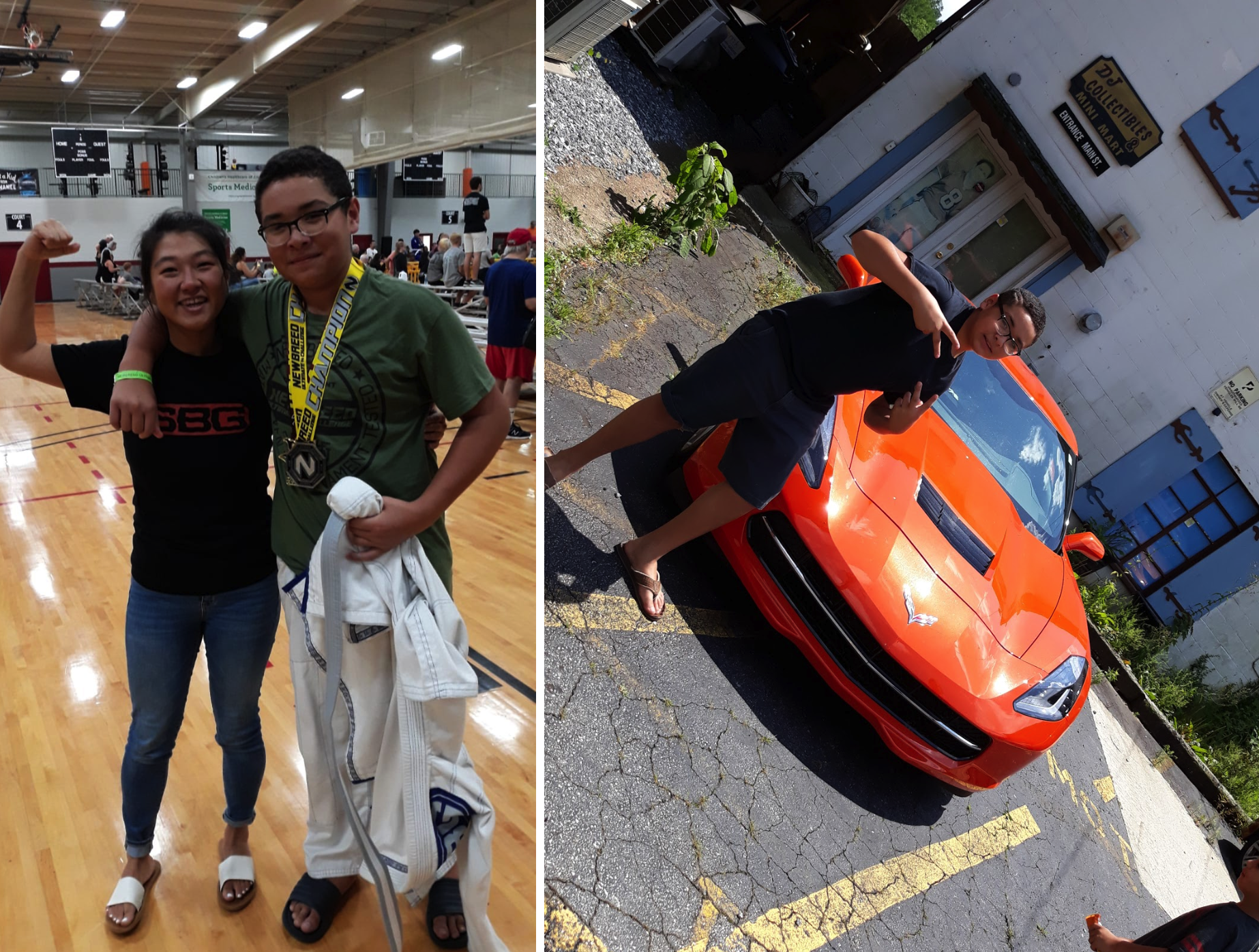 As Christian's confidence grew, so did his desire to compete in martial arts. More from Coach Julie:
"He competed for the first time in Newbreed. He won a couple of matches and lost one. I'm honestly more proud of how he acted after the match he lost. He showed great sportsmanship, he went up to his opponent and told him good job with a big smile on his face. I'm so glad he's part of our Leadership program now. He'll be a great role model for the younger kids!"