Camryn Stoutenberg is May's Kid of the Month!
Camryn is new to Straight Blast Gym's Brazilian Jiu Jitsu program, but she has already made a strong impression on her coaches. Joining our Kids Martial Arts program in February, Camryn took to Brazilian Jiu Jitsu like a fish takes to water. When April rolled around and it came time for Straight Blast Gym's in-house Brazilian Jiu Jitsu tournament, the Gorilla Cup, Camryn signed up to compete (despite only having about 8 weeks of training experience under her belt). Her results were FANTASTIC! Kids Jiu Jitsu Coach Woo Ko had this to say about her performance:
"Man, she did AMAZING! She's only been with us a couple months and to see her beat some of the boys was incredible. Sometimes you'll see kids freeze up, especially during their first competition, but she was all business."
Camryn's father, Mike, brought her to SBG in February do do her first Brazilian Jiu Jitsu session with Coach Sean Coleman. Mike wanted her to be involved in something hands-on, that would boost her confidence and allow her to meet new friends. Head Kids Coach Sean Coleman met with Camryn on her first day and was instantly a fan.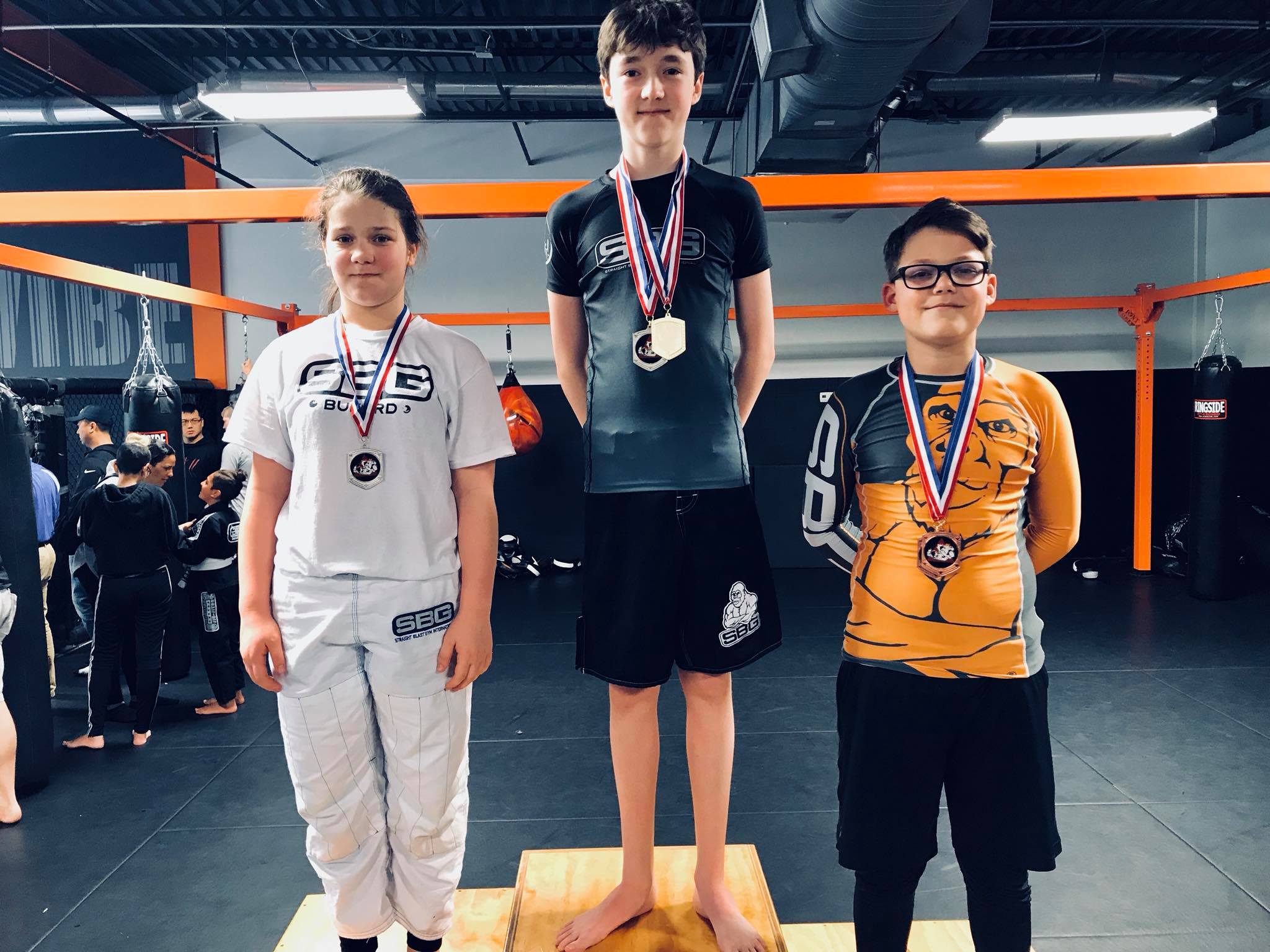 "Right from the get-go I liked Camryn. Not only does she have a great attitude but she has been STRAIGHT GETTING AFTER IT! She has had zero reservations about mixing it up with the boys, and because of that she is learning at an incredibly fast rate."
Keep up the great work, Camryn! We are super excited to see you grow as a Brazilian Jiu Jitsu athlete.