Brandon Pellegrino is May's Martial Artist of the Month
Brandon began training at Straight Blast Gym Buford in January of 2017.  His roommate, Mike Greene, has been doing Brazilian Jiu Jitsu and Mixed Martial Arts at SBG Buford for several years, and Brandon had seen enough awesome changes in Mike that he wanted in.
Starting off in Muay Thai, Brandon began training anywhere from 3 - 5 times per week.  Working as a Interventional Radiology Technologist at Northside hospital, Brandon had no illusions of being a fighter; he simply was looking for a fun and engaging way to get in awesome shape.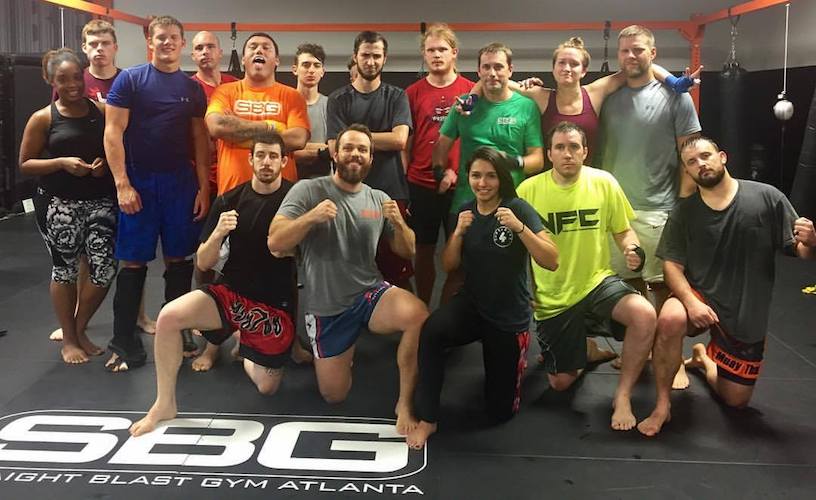 "I wanted to start training because I care about my health, first and foremost. I was getting bored with the workouts I was doing and wanted to learn something new and functional. I heard great things from Mike and wanted to give it a try."
After a year of getting really good at his Muay Thai and striking skills, Brandon began doing Brazilian Jiu Jitsu in our Foundations program.  A couple of short months later, Brandon was participating in mixed martial arts training sessions.  
"Since I started training I've been setting goals for myself, and with the added confidence given, I wanted to keep pushing myself to the next level. That and the addiction of wanting to learn more of these sports led me to try my hands in MMA. I love it all!"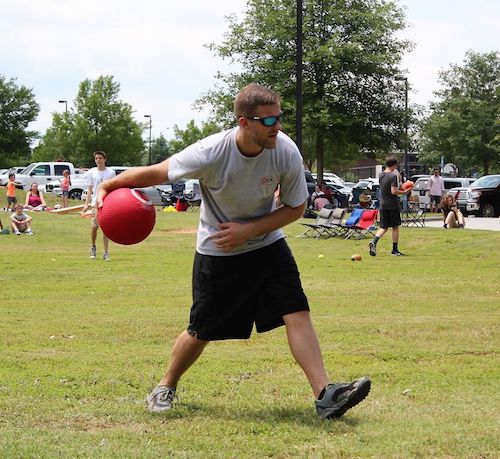 This past March, Brandon spent a 3 day weekend at SBG Camp in Athens, GA, training with some of the top Brazilian Jiu Jitsu, Muay Thai, and Mixed Martial Arts coaches from all over the world.  He has shown a tremendous desire to get better at his craft, which has not only made him a coaches' favorite, but also a tremendous training partner.  Head Muay Thai Coach Patrick Barger had this to say about Brandon:
"He is always asking questions about the technique.  He moves well and trains at a fast, but safe, pace.  Very smooth."
We're very much looking forward to seeing what Brandon continue his awesome training and results.  Keep up the great work, Brandon!