Adjusted Class Schedule For Saturday, December 8th 2018
On Saturday, December 8th, Brazilian Jiu Jitsu world champion Jonathan Thomas will be doing a seminar at Straight Blast Gym Buford from 11am - 2pm.
Because of the seminar, we will be altering our class schedule this Saturday to the following:
9am: All Kids Brazilian Jiu Jitsu, Brazilian Jiu Jitsu Foundations
10am: All Levels Muay Thai, Fitness Kickboxing, Fitness Performance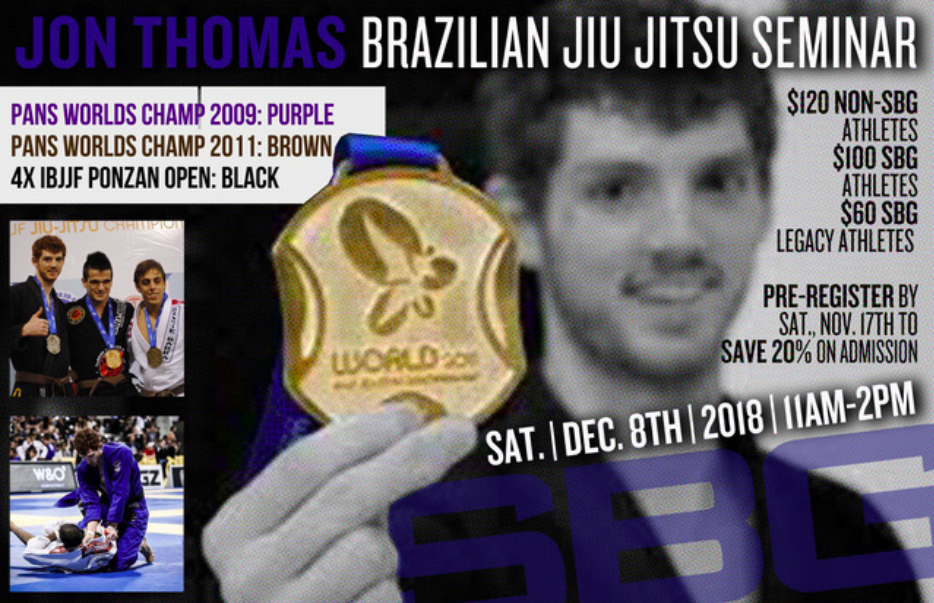 There will be no Brazilian Jiu Jitsu class this Saturday, as all BJJ athletes are encouraged to attend the Jon Thomas seminar at 11am. Tickets are available at the front desk, or reserve your spot by calling 770-277-8741.